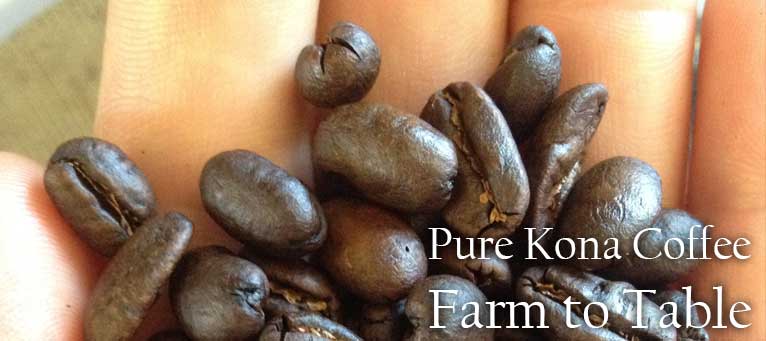 Peaberry is not a type of coffee tree!
Occasionally people ask "If Peaberry coffee beans are so rare, why don't you plant more peaberry coffee trees?" Unfortunately, that is not how it works.
How Kona Peaberry beans form
Like all 100% pure Kona coffees, peaberry beans are grown in Kona on the Big Island of Hawaii (also known as Hawaii island). In most cases, the berry, or red fruit of coffee plant, develop two halves of a bean. But in very rare instances, some berries only have one "pea" shaped bean. Peaberry beans get their name from this shape . Albeit peaberry beans are a little more oval than round.
Continue reading What are Kona Peaberry Coffee Beans?