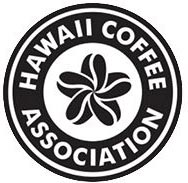 The Hawaii Coffee Association
The Hawaii Coffee Association Makes a difference by protecting Kona Coffee and Hawaiian Coffee growers!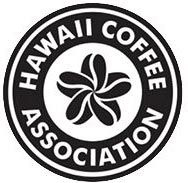 The Hawaii Coffee Association includes diverse members from across the spectrum of the Kona and Hawaii coffee industries — growers, processors, roasters, wholesalers and retailers .
The Hawaii Coffee Association's goal is to educate, increase awareness, promote research, and promote consumption of Hawaiian coffees. The group also actively lobbies and is active in local and State governments to advocate for and support laws that make a positive difference for the Hawaii and Kona coffee industries.
To clarify, the Hawaii Coffee Association isn't an exclusive Kona coffee club. It represents the interests of Kona coffee growers as well as growers on Oahu, Kauai, Molokai and Maui, as well as other regions on the Big Island, including Ka'u and Hamakua.
It is because of the HCA that Hawaii passed the Truth in Labeling bill. This bill required the clear and unmistakable distinction of 100 percent Hawaiian coffee to be clearly identified.
HCA supports the  certification of all green coffee taken from its origin by the Hawaii State Department of Agriculture. Consequently consumers around the world enjoy the high bar of taste and flavor of Hawaiian coffees. To obtain this recognition, the coffee must meet minimum standards for labeling. Also its district of origin and the grade of the beans to receive a State Certification Seal.
In addition, the HCA sponsors an annual conference and trade show.
KonaCoffee.com is a Certified member of HCA.
To learn more visit their website at: www.hawaiicoffeeassoc.org