Kona K Cups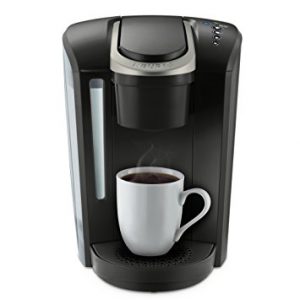 The prevalence of single-serve coffee makers has been rapidly growing for the past couple of years. It's easy to see why: convenience – you pop in one of your k cups and out comes your coffee. But what about Kona coffee lovers? 100% Pure Kona Coffee in your Kona k cup is a bit harder to find. It can be confusing with all those coffee pods, k cups and capsules. This guide is designed to help everyone enjoy the smooth taste of Kona Coffee.  Whether from their single serve coffee maker of choice, a pour over or a french press.

K Cups – Make you own for the best cup of Kona Coffee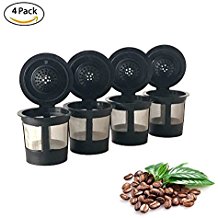 Whether you're brewing a cup of Kona or any other single origin coffee we recommend buying whole bean coffee. Then, fresh grinding the beans and using a reusable k cups filter. While we realize this this isn't the most convenient method of brewing k cups, the flavor and taste difference is worth it. First, you'll know exactly what you're getting in your cup of coffee. Also, you will get fresher coffee. Additionally, grinding immediately before brewing helps the beans release their full flavor and you reap the benefits! Plus you can brew it to the strength you desire. You will taste the difference – guaranteed! Sure it is much easier to buy pre-packaged cups, but do you know exactly what you're getting and how fresh it is?
100% Kona Coffee vs. Kona Blend – Be sure you're getting what you want in your k cups.

Most Kona Coffee pre packaged k cups and coffee pods currently being offered for sale are a Kona blend. This is a reminder that there is a big difference between coffee that declares itself to be '100% Kona' and 'Kona Blend'.  Kona blend coffee is usually only 10% Kona coffee beans and the rest is coffee from other regions. The 10% means that for every cup of coffee, there's only a few beans of actual Kona in the coffee. Make sure you know which one you want when you order it.
In many cases, the beans found in a "Kona coffee blend" are inferior beans from common coffee varieties from Columbia or Brazil. They detract from the enjoyment of pure Kona coffee and dilute the taste of pure Kona coffee.
The family farms that grow Kona coffee have tried to secure federal protection with regards to use of the Kona coffee name, but larger coffee manufacturers have thwarted their efforts.
Be very suspect when you see a Kona coffee blend, as in many cases it just an attempt to cash in on the exclusive name of a very prestigious and rare variety of coffee — 100% Pure Kona Coffee.